Big Mat
x

Creads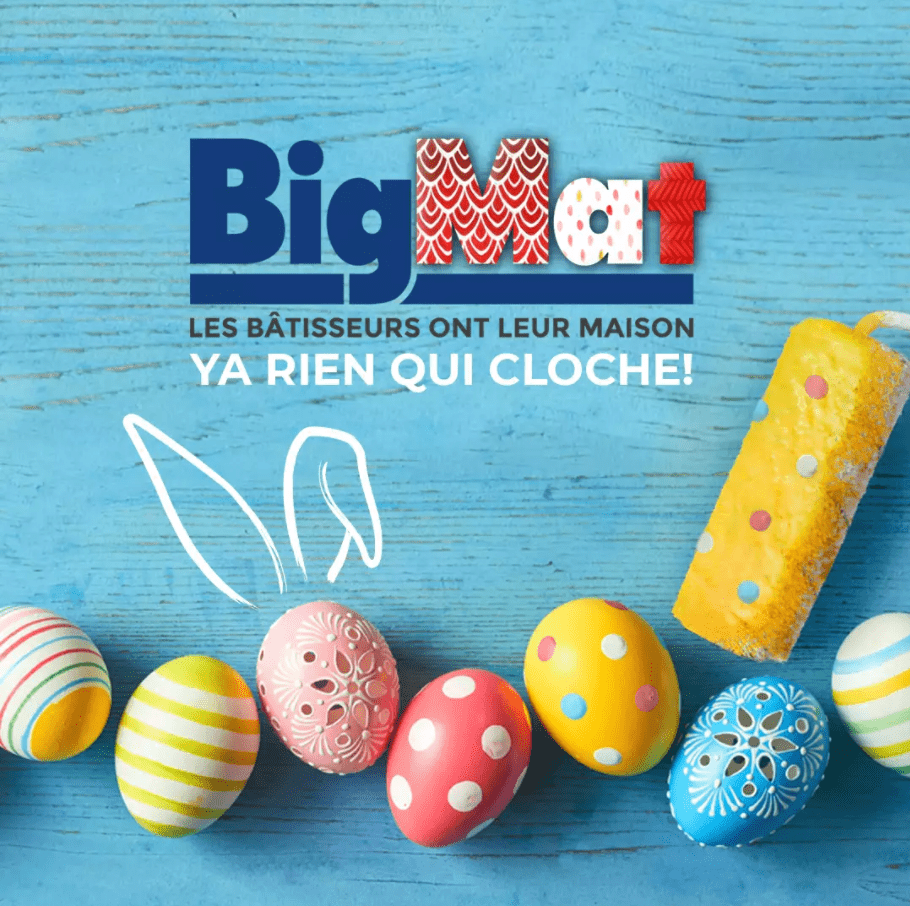 How did BigMat succeed in outsourcing its social media content creation with the help of CREADS?
BigMat is the first European brand for the distribution of construction and refurbishment materials and products. They specialise in structural works, masonry, roofing, insulation, joinery, tools, tiling, and sanitation.
Their goal is to be active on social media every day, in an amusing and unexpected way, always linking calendar events to the company's products and DNA. Thanks to CREADS, BigMat has succeeded in outsourcing their Facebook and Instagram content creation, benefiting quickly, regularly, and efficiently from ready-to-use posts.
2018
Beginning of the with CREADS
X3
Increase in Facebook followers in 1 year
X30
Increase in the average number of likes of their posts
3h
Shortest deadline for creating a social media visual with CREADS
J+3
Longest deadline for creating a social media visual with CREADS
OPTIMISE
YOUR SOCIAL MEDIA CONTENT
CREATION WITH CREADS
1.
Manage your budget
Complete your brief on our platform (free of charge and no commitment) and receive a quote directly.
2.
Manage your deadlines
Interact with an expert project manager and the creative collaborator selected specifically for you without wasting time.
3.
Enjoy your work
Get your projects and source files back at the agreed time and price.