Are you looking for a print/CAM agency to design and create your print communication mediums? Work with the best creative collaborators to get turnkey results when creating your usual graphic formats (posters, flyers, brochures, etc.) or more specific products like white papers and product sheets.
OUR SERVICES FOR YOUR COMMUNICATION MEDIUMS
Product sheet, white paper, press release
Double-sided product sheet
A product sheet brings together all of the basic information about a product. It's extremely useful if you have an e-commerce website as it allows you to visually layout the composition, technical characteristics, and presentation visuals on a double-sided document.
24-Page White Paper
A white paper is the high value-added content par excellence. It is an excellent way to increase your awareness and engage prospects, this type of content helps you position yourself as an expert. You can develop your analysis and recommendations over several pages, no matter what your theme is. Create a neat format and design to help you meet your goals with the help of a specific team (artistic director and professional graphic designer).
Press release
Changing your logo, new facilities, internal designation, etc. A press release is essential for sharing your important news. What if you could have a custom layout that aligns perfectly with your graphic charter? Our professional graphic designers, press communication experts, will create the perfect template for you that you can use in all of your upcoming press releases.
16-page Press Pack
Unlike a press release, which is shorter, a press pack should include all of the materials journalists need to talk about your brand, company or event. It contains strategic elements that should be highlighted using an original, relevant and up-to-date design. A specific team, experts in press relations, will be responsible for creating the design and layout of your press pack.
THE CREADS SOLUTION
Speed up your content creation by using our intuitive platform.
1.
Access your personal area
You can order your selected products or submit a specific request via our platform (free of charge and no commitment).
2.
Manage all of your projects at the same time
Keep track of which projects you've received and interact with the creative collaborator selected for you and your project manager directly on our platform.
3.
Get your creation quickly
You'll receive the source file for your video within the agreed deadline, with the transfer of copyright, that's ready to use straight away.
WHAT MAKES US DIFFERENT?
YOU ARE ASSIGNED A SPECIFIC PROJECT MANAGER
TO ACCOMPANY YOU THROUGHOUT THE PROCESS
At Creads, you will have the support of a specific project manager from the beginning of the creative brief writing. They will select the best creative collaborator for you and make sure that your project runs smoothly, step by step.You'll benefit from their advice and a unique methodology thanks to our platform. Get started now and save time managing your creative projects!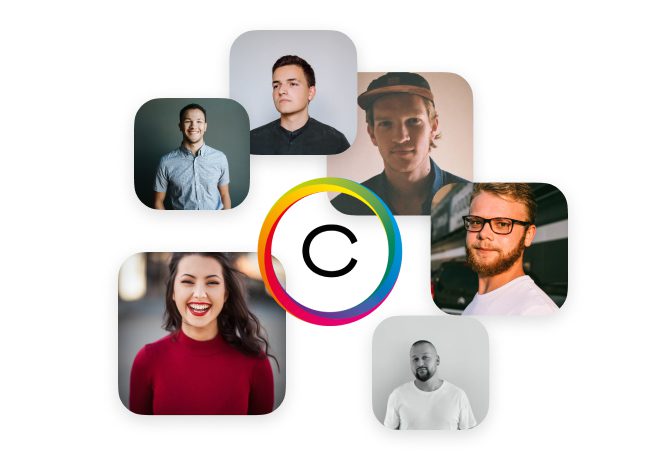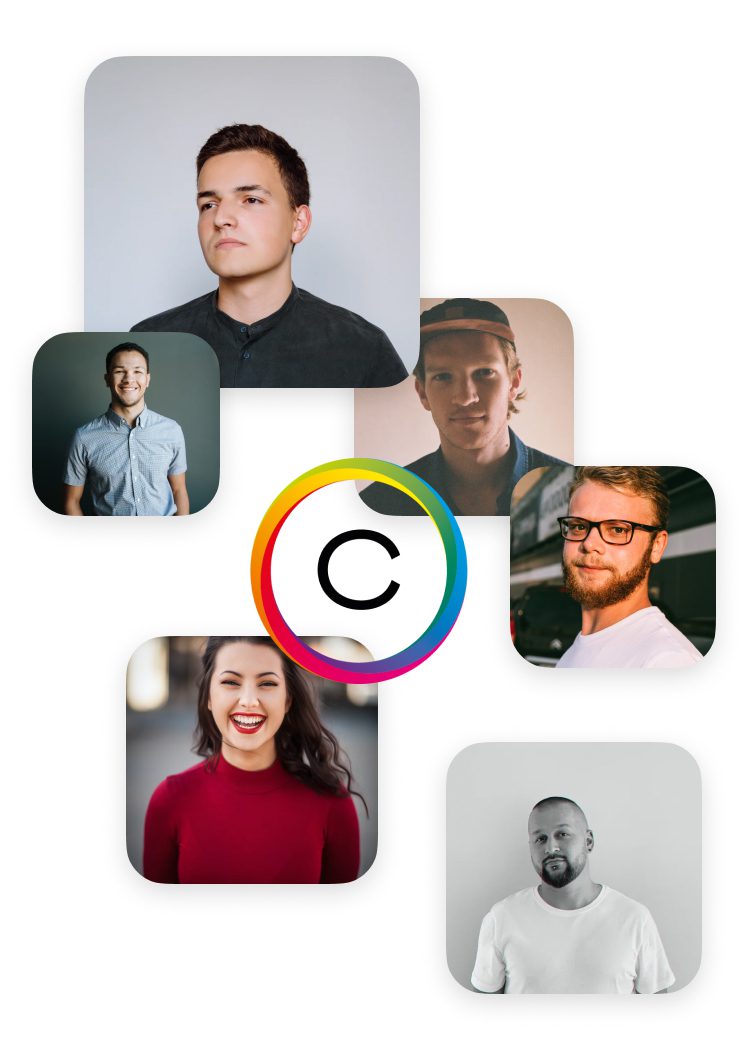 THEY TRUST US