Web banners, both static and animated, are powerful conversion tools. Do your campaigns need a perfectly tailored design and a perfect catchphrase? Or do you want to increase the speed and volume of your creation capacity? Optimise your performance with CREADS!
OUR WEB BANNER
SERVICES
Prices decrease based on volume
Static banner
An advertising web banner is an effective means of acquisition. Thanks to its static format, you can share a clear message that will stay in your target audience's minds.
Choose a master banner for your campaign that can be adapted to the target communication medium.
Animated GIF banner
Do you prefer communicating using GIFs? They are an essential tool in a display campaign. As long as you know how to catch people's attention in a glance.
Trust the best freelancers to create a GIF banner that's tailored to your marketing strategy.
HTML5 banner
Immerse your website visitors into your brand's world with an animated HTML5 banner. Like a miniclip advertising, animated banners tell a story.
Our expert graphic designers will think up and create a design that best meets your needs (backup GIF supplied)
THE CREADS SOLUTION
Speed up your web banner creation by using our intuitive platform.
1.
Access your personal area
You can order your selected products or submit a specific request via our platform (free of charge and no commitment).
2.
Manage all of your projects at the same time
Keep track of which projects you've received and interact with the creative collaborator selected for you and your project manager directly on our platform.
3.
Get your creation quickly
You'll receive the source file for your web banner within the agreed deadline, with the transfer of copyright, that's ready to use straight away.
WHAT MAKES US DIFFERENT?
YOU ARE ASSIGNED A SPECIFIC PROJECT MANAGER
TO ACCOMPANY YOU THROUGHOUT THE PROCESS
At Creads, you will have the support of a specific project manager from the beginning of the creative brief writing. They will select the best creative collaborator for you and make sure that your project runs smoothly, step by step. You'll benefit from their advice and a unique methodology thanks to our platform. Get started now and save time managing your creative projects!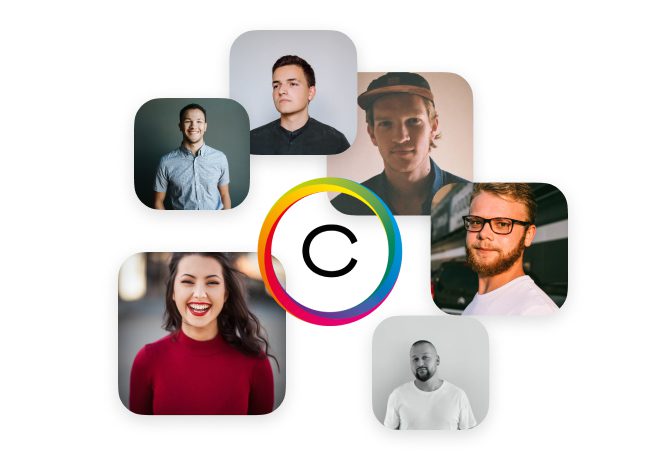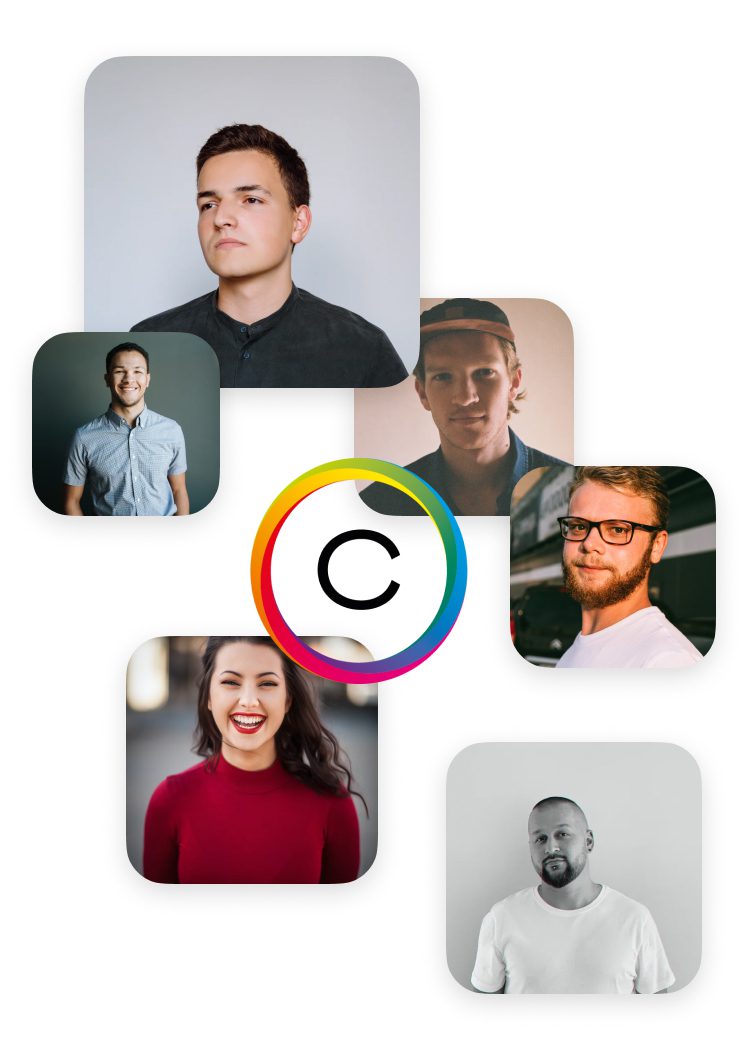 FREQUENTLY ASKED QUESTIONS
What is a web banner?
A web banner is an online ad insert that consists of a visual, a catchphrase and a call to action. They are used to share a message and should convince visitors to take an action. Display campaigns earn money in different ways: CPM (cost per 1,000 visits), CPC (cost per click), CPL (cost per lead, such as submitting a form), and CPA (cost per action, such as a purchase).
How do you create a successful online banner?
Your main goal is to attract visitors' attention and convince them to click. There are three key parameters: the visual, which should be attractive and not affect the readability of the whole, the catchphrase, which should be clear and attractive, and the CTA, which should be easy to see. Don't overcrowd the banner with graphics and make sure you think about conversion: the best banners can be understood at just a glance.
What are the most common formats?
The advertising agencies have established standard advertising formats. The classic banners are horizontal (468 x 60 pixels), few intrusive and often located in the header, the skyscraper (160 x 600 pixels) and the rectangles. Website skins are a solution that's more visible as it covers the entire website. Finally, a pop-up is extremely useful for attracting attention temporarily.
Static or animated web banner?
A classic or static web banner has less advertising aspect. They're often seen as being less aggressive and they allow the message to be kept in mind over a longer period. On the other side, an animated banner attracts the eye easily and allows a more complex message to be shared. Make the right choice based on the amount of information you want to share, as well as on your goal (awareness or acquisition).
THEY TRUST US