No matter if you do your campaigns yourself or through a social media agency, CREADS is your partner and can help you create all of your visual and written content quickly. We choose experienced creative collaborators to create your catchphrase, design or video that will make you stand out from the crowd.
CUSTOM-MADE CONTENT FOR YOUR SOCIAL MEDIA AGENCY OR FOR YOU
Prices decrease based on volume
Static visual (posts, ads, etc.)
Trust our experienced creative collaborators to create your visuals. They will imagine the concept, write the catchphrase and choose the perfect visual for any type of post: seasonal articles, paid campaigns, slide shows, carousels, etc.
GIF - fixed images (stories, ads, etc.)
Use GIFs to boost your Facebook, Twitter, Instagram, etc. feed. They're the perfect way to both liven up your daily editorial calendar and as part of an advertising campaign. Trust our experts with your creative project to save time and increase your performance.
Motion graphics (stories, pre-roll, ads, etc.)
Motion graphics is a valuable asset for a community manager, it's perfect to use in Facebook, Instagram or Snapchat stories, for pre-rolls on YouTube and in Pinterest advertising. Get high-quality content, created in record time by professional motion graphic designers.
Editorial charter
Do you not have enough time or resources to develop a strategy that's consistent and relevant across all of your social media? Do you want to benefit from personalised advice and specific guidelines? Our editorial charter service offers you an expert freelancer to help you with these issues, who will analyse your individual situation in depth, carry out a benchmark of your competitors and provide you with practical solutions.
THE CREADS SOLUTION
Speed up your snackable content creation by using our intuitive platform.
1.
Access your personal area
You can order your selected products or submit a specific request via our platform (free of charge and no commitment).
2.
Manage all of your projects at the same time
Keep track of which projects you've received and interact with the creative collaborator selected for you and your project manager directly on our platform.
3.
Get your creation quickly
You'll receive the source file for your content within the agreed deadline, with the transfer of copyright, that's ready to use straight away.
WHAT MAKES US DIFFERENT?
YOU ARE ASSIGNED A SPECIFIC PROJECT MANAGER
TO ACCOMPANY YOU THROUGHOUT THE PROCESS
At Creads, you will have the support of a specific project manager from the beginning of the creative brief writing. They will select the best creative collaborator for you and make sure that your project runs smoothly, step by step. You'll benefit from their advice and a unique methodology thanks to our platform. Get started now and save time managing your creative projects!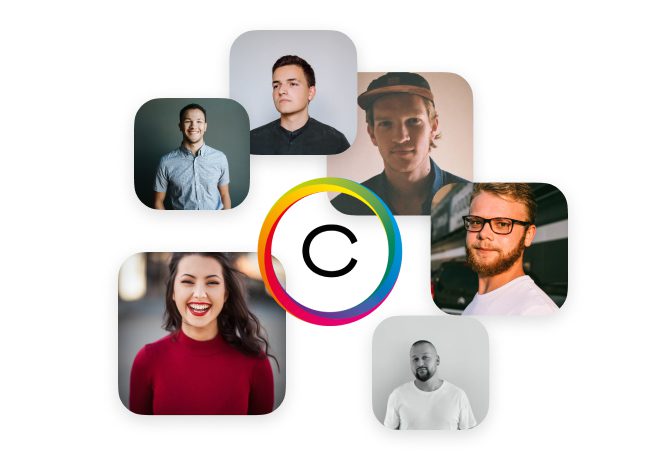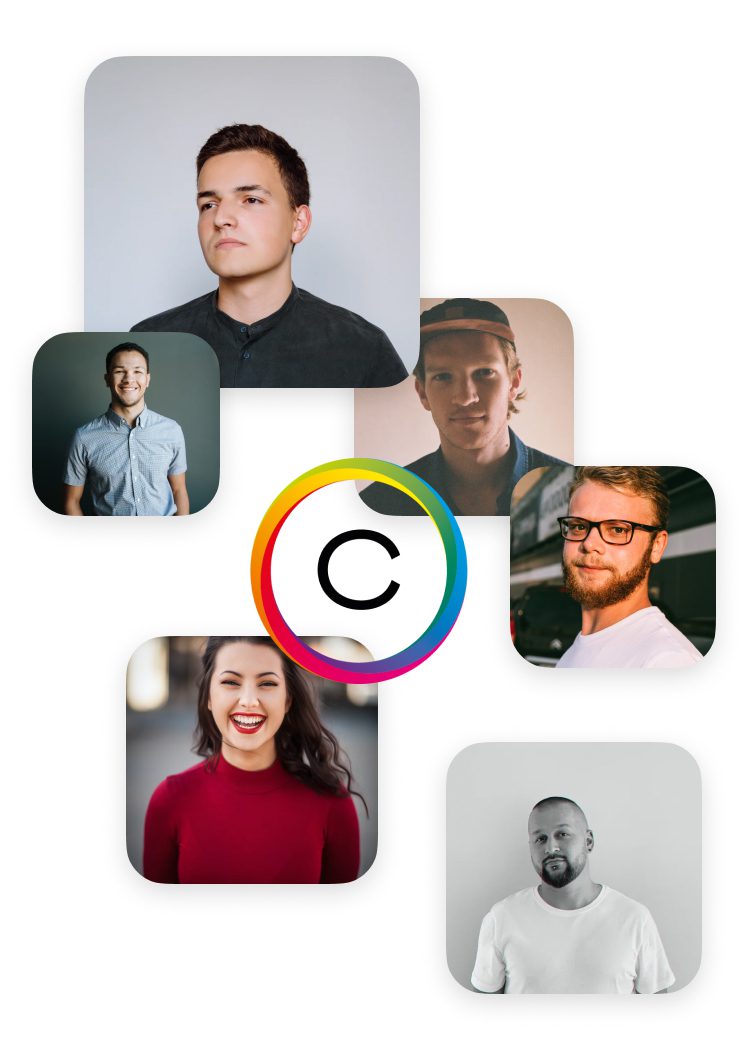 FREQUENTLY ASKED QUESTIONS
Why should I work with CREADS in addition to my social media agency?
Social media agencies manage the publishing of your posts online and display campaigns (budget, segmentation, automation, reporting). CREADS complements their work as a content creation expert, allowing you to get high-quality visuals (concept, catchphrase and design) quickly. These can be used for your daily snackable content as well as your paid campaigns.
How do I work with CREADS if I manage my own social media?
As a community manager, social media manager, or marketing manager, you personally manage the optimisation of your campaigns and the implementations of your editorial planning. In this case, CREADS is a way for you to increase your content creation and benefit form turnkey visuals that are tailored to your goals and the features of each of your social media.
THEY TRUST US