Web designers create a custom-made design for your website that's tailored to your positioning and marketing strategy. Once you've received recommendations from your UX designer, you can rely on a UI designer to create your website or a selection of pages. They will help you design an attractive and effective layout.
Master page
Once you've received your UX design recommendations, our web designer will design a unique visual identity for your website that is aligned with your concept and objectives. They will create a web design for a page (UI design) which will serve as a model for your entire website.
The care dedicated to the appearance of your website and visual communication is key to their effectiveness. Benefit from the expertise of an experienced web designer to create your website's graphic universe: layout, colours, shapes, etc. All of our UI design creations are adapted to desktop and mobile versions.
Standard Page
You can rely on a professional web designer to design a specific page, whether it be a product landing page, a blog page, a contact form, etc. Based on your graphic charter and your created master page, they'll provide you with a new page model that responds perfectly to your needs and integrates into your website's visual universe.
Thanks to their in-depth knowledge of the UI design challenges, our web designer will use the appearance of the page to make your customer want to perform the desired action. The colours, appearance of call-to-action buttons, arrangement of elements on the page all have a direct impact on the user's journey. Increase your power of action through informed choices.
Website adaptation
Do you want to adapt your new graphic charter to your entire website? Do you want to adapt an existing page to add or update content? Our freelance web designers adapt the page you want based on your graphic charter and a standard page.
This service will allow you to get all the pages of your website that harmonise with each other and respect your graphic charter.
Format adaptation
In France, 54% of internet users prefer to browse on a mobile device (source: Médiamétrie, 2018), so this is a new challenge for your website that you need to respond to.
You can rely on one of our graphic web designers to adapt the current format of your website and make it mobile friendly.
THE CREADS SOLUTION
Speed up your web design process by using our intuitive platform.
1.
Access your personal area
You can order your selected products or submit a specific request via our platform (free of charge and no commitment).
2.
Manage all of your projects at the same time
Keep track of which projects you've received and interact with the creative collaborator selected for you and your project manager directly on our platform.
3.
Get your creation quickly
You'll receive the source file for your web design within the agreed deadline, with the transfer of copyright, that's ready to use straight away.
WHAT MAKES US DIFFERENT?
YOU ARE ASSIGNED A SPECIFIC PROJECT MANAGER
TO ACCOMPANY YOU THROUGHOUT THE PROCESS
At Creads, you will have the support of a specific project manager from the beginning of the creative brief writing. They will select the best creative collaborator for you and make sure that your project runs smoothly, step by step. You'll benefit from their advice and a unique methodology thanks to our platform. Get started now and save time managing your creative projects!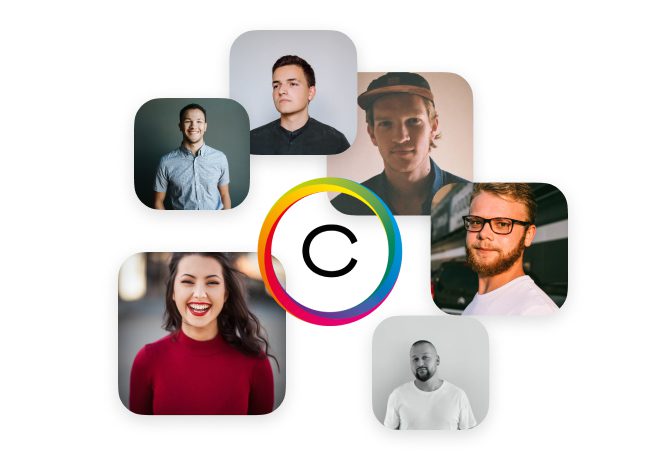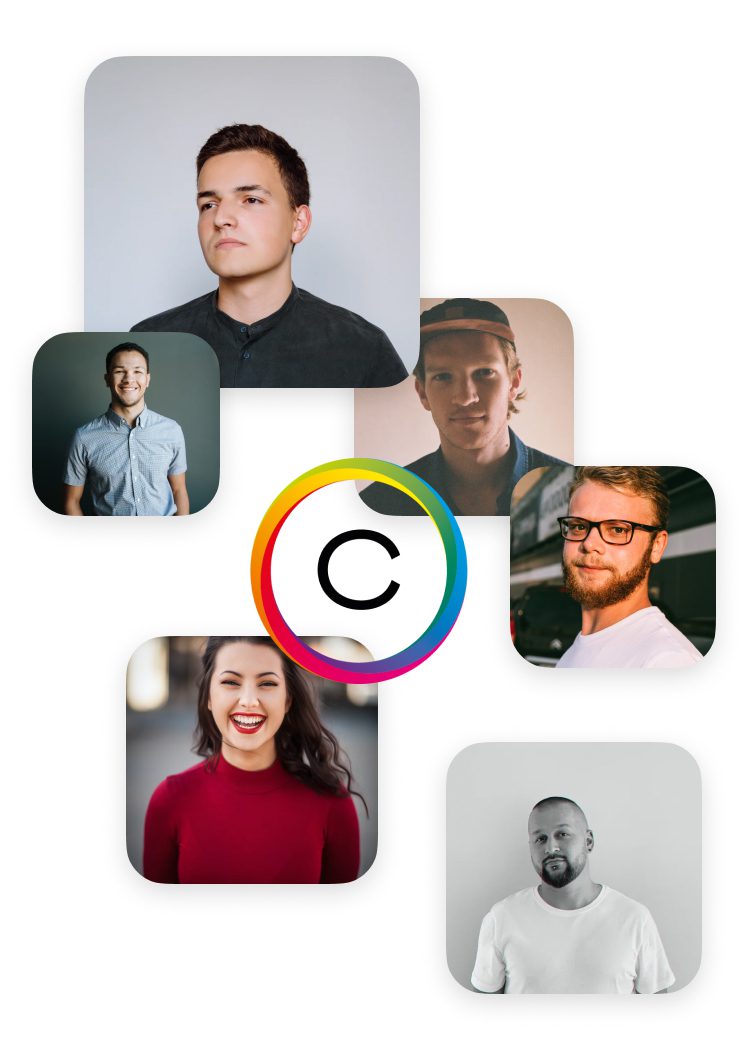 FREQUENTLY ASKED QUESTIONS
Why do I need UI design?
UI design is the face of your website, it corresponds to a graphical universe: colours, shapes, structures, illustrations, etc. It determines the customer's journey and the effectiveness of your website. UI design doesn't just respond to certain codes, it also depends on your brand identity and specific goals.
What are the stages involved in web design?
UI design is the stage that follows UX design. In fact, once you have defined the mechanisms that help you predict your users' needs, it's important that you reflect on the best way to use the design of a page for this strategy. The final stage consists of HTML integration, which is done by a web integrator once they have received the zoning and UI design.
How do I create a web design that's responsive?
Web designers work with a grid system that allows them to adapt the same design to different screen sizes and configurations, all while respecting the graphic identity and unity of a website.
Which tools are used in UI design?
UI designers often work in Sketch, as well as Photoshop, however this tool is less adaptive. There are other tools, such as Adobe XD, Zepelin, or Invision. The latter of which allows you to create a website prototype.
THEY TRUST US